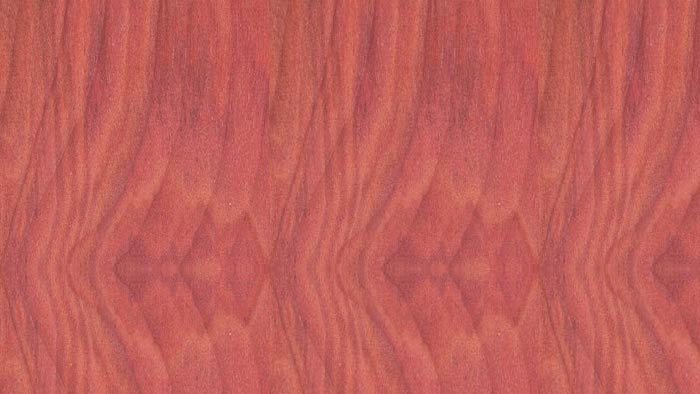 Traditionally, all woods are divided into two main categories: softwood and hardwood. Hardwood comes from leaf-bearing trees and softwood comes from coniferous trees.
About 80 percent of all timber harvested in the world is softwood. Softwoods, like cedar, pine or redwood, are relatively inexpensive and are suitable for the mass production of affordable wooden furniture.
However, exotic woods are excellent choices for many woodworking projects. For one thing, exotic wood is extremely durable. With proper care, it can last over 100 years.
Read on for some beautiful and unique types of wood that you will love to use for your next woodworking projects.
Cocobolo
Cocobolo is a tropical hardwood .It is native to Mexico and Central America. For woodworking projects, only the heartwood is used.
This exotic lumber is usually a beautiful orange or reddish-brown that changes color after being cut. You can sometimes see darker traces weaving through the grain.
The aromatic floral smell in this wood comes from the natural oil. Cocobolo can withstand repeated handling and so is a good wood to use in woodworking projects that will often be handled. This exotic lumber can be polished to a smooth, glossy finish.
Cocobolo is hard, fine-textured, and dense, yet easily machined, similar to other very hard and dense tropical woods.
Jarrah
Found in Southwest Australia, Jarrah wood is a type of Eucalyptus. It comes in various ranges of colors from light reds to deeper shades. This wood tends to darken with exposure to light.
Jarrah is very resistant to rot and also insect attacks. It is an extremely durable exotic lumber due to its dense, interlocked grain, which makes it perfect for woodworking projects that need unique bits of "curly" wood.
The tight knots, swirling grain, and rich colors make Jarrah a good choice for many woodworking projects.
Ebony
Ebony is a strong black wood that is well known for its dark shade. It is very dense and will even sink in water. Ebony can be polished to a lustrous sheen and so is a great exotic wood for woodworking projects that are meant for display.
This exotic lumber is native to Sri Lanka, India, and parts of Western Africa.
Chakte Kok-Red Heart
Chakte Kok-Red Heart is, you guessed it, mostly red. There are various shades of red available ranging from light pink, which can be a very bright, to watermelon red or russet brown.
The grain is usually straight or irregular, with a fine, even texture. Red heart has a low to medium natural luster. This wood planes, machines, and sands well.
It is commonly used in woodworking projects, such as turned objects, inlays, veneer, fine furniture, and small specialty wood items.
Goncalo Alves
Goncalo Alves is sometimes called tigerwood, zebrawood, or jobillo because of the wood's dramatic color contrasts. While the sapwood is light in color, the heartwood is a somber brown, with dark streaks. The wood's color deepens with exposure and age.
Goncalo Alves is generally not too difficult to work, despite its high density. It is often used in woodworking projects, such as pool cues, archery bows, and knife handles.
Last Thoughts on Woodworking Projects
We hope you have enjoyed reading about these exotic woods for all your woodworking projects.
Not sure what to craft next? Check out these 5 exotic wood projects for your home.
Global Wood Source is a family owned and operated lumber yard and mill specializing in exotic woods from around the world and rare domestics. We personally acquire and inspect each piece of log and timber obtained from forests and jungles worldwide.