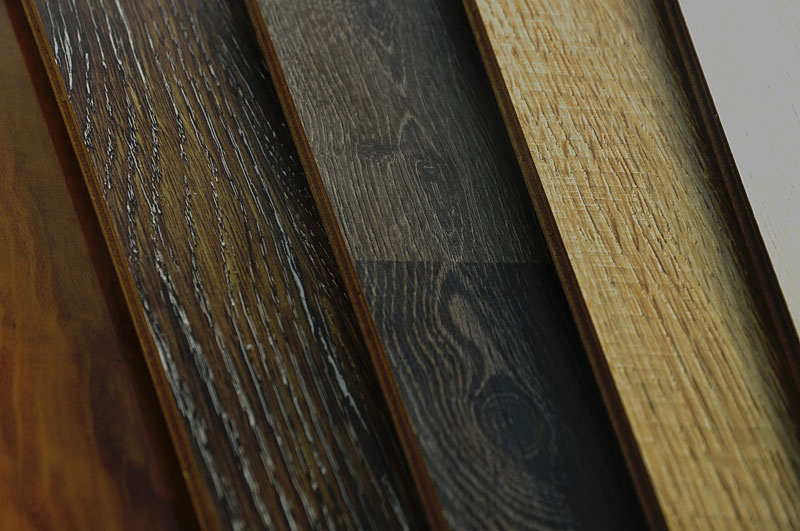 All Types of Hardwood
Are you starting a new hardwood project? If so, you may be wondering what type of hardwood to use.
There are many types of hardwood to choose from and each comes with a unique color palette.
The look you're going for will determine which hardwood you should use. To help you make a decision, we've created this handy guide. Keep reading to learn all about color palettes for each type of hardwood.
Dark Hardwoods
For a hardwood with darker hues, choose one of these options:
Walnut
If you're looking for a nice dark brown, walnut is a great choice. Its rich color, strength, and stability are prized worldwide.
Mahogany
Mahogany gives you a nice reddish hue that will darken over time. Thanks to its gorgeous appearance, it's used in pieces that will be seen, such as exterior doors and high-end furniture.
Teak
This tropical hardwood is one of the hardest and most durable you can find. Although pricey, it offers a beautiful, rich brown color.
Light Hardwoods
Lighter wood may be your favorite. If so, consider these hardwoods for your next project:
Red Oak
Like mahogany, red oak strays from the strictly brown look by giving off a reddish hue. However, this wood is much lighter. Instead, you'll get a blond or pinkish type of red.
Red oak is very strong and durable. It's also quite heavy.
Ash
If you don't mind the smell produced when you're working with it, ash provides a great hardwood to work with. It's great for projects involving nails, screws or glue.
Ash is a very light wood when it comes to color. If you're looking for a hardwood that's close to a peach or light tan color, this is a great choice.
Birch
The coloration of birch wood lies somewhere in between ash and oak. The sapwood is very light, but it's accompanied by darker reddish hardwood.
Maple
Maple sapwood offers a very light hardwood (think butcher block). You'll see some darker streaks mixed in, though. Maple is easy to clean so it's great for kitchen furniture.
Cherry
Cherry is a light reddish-brown wood that's commonly used in the U.S. It's flexible, which makes it ideal for any projects that involved curved designs.
The Best Types of Hardwood: The Choice is Yours
There are many types of hardwood and each has its benefits. When it comes to selecting one for your project, the choice is up to you.
Keep this color guide in mind and pair it with some research into the qualities of each wood. This way, you'll end up with a wood that's perfect for your next project.
Not sure what to build? If so, check out these easy woodworking projects - you only need a weekend to complete them!
Global Wood Source is a family owned and operated lumber yard and mill specializing in exotic woods from around the world and rare domestics. We personally acquire and inspect each piece of log and timber obtained from forests and jungles worldwide.