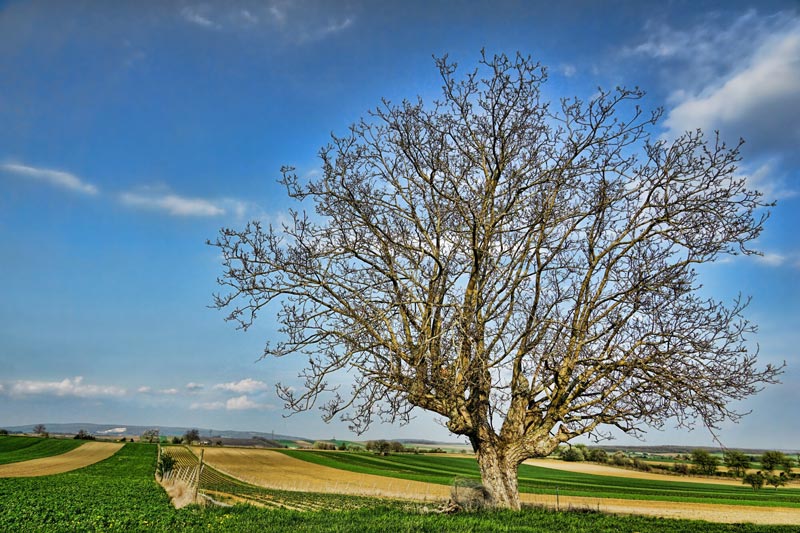 Did you know that walnut trees as a species may have been around as long as 45 million years ?
Not only do these trees produce delicious nuts that man has been eating for more than 9,000 years, but they also produce beautiful wood.
The only thing more beautiful than a piece of solid walnut? Walnut burl.
Read on as we take a look at why you should consider using walnut burl in your knifemaking projects.
What Is Burled Walnut?
A burl is an abnormal growth on a walnut tree. The exact cause of burls is not fully understood; the cause may be a disease affecting the tree or possibly a pest infestation.
Although the burl can look unsightly on the tree itself, it can have the opposite effect on the wood. That's because the burl affects the direction of the grain, creating stunning patterns in the wood. This makes walnut burl highly prized for its aesthetics.
What Is Walnut Burl Used For?
Walnut burl is used in a number of applications that are intended to show off its unusual and beautiful patterns.
Historically, the use of walnut burl was a sign of wealth or status. It has traditionally been used for wood veneers, such as you might find on the interior of a luxury car, such as a Rolls Royce. Furniture makers often use it for items such as cabinets, bedroom furniture, and tables.
Today walnut burl is still used for accents on boats or automobiles as well as other applications that show off the wood, such as gun stocks and guitar bodies.
Why Use Walnut Burl for Knifemaking Projects?
There are several benefits to using walnut burl in your knifemaking projects.
The most obvious is its looks.You can craft apiece of walnut burl into a stunning handle for your knife that shows off the beautiful patterns that this wood is famous for. It's like having the Rolls Royce of knife handles. Since each burl is unique, no one else will have a knife quite like yours.
In addition to looking stunning, burled walnut is also highly durable, meaning that your knife is going to stand the test of time. Walnut isn't prone to warp, even with changes in temperature and humidity, and it's resistant to rot.
It's also a heavy wood, so that it will give your knife a pleasing heft.Burled walnut also polishes to a very smooth finish, so your knife will feel great in your hand.
Are You Looking for High-Quality Walnut Burl?
If you are looking for a high-quality walnut burl for your own knifemaking or other projects, then you're in the right place.
We are a family-owned and operated lumber yard and mill. We specialize in exotic woods from around the world and rare domestics. Our exotic woods have been featured in online publications and even television shows. Our goal is to help you find the right piece of lumber for your project.
Check out our range of wood types today.
Global Wood Source is a family-owned and operated lumber yard and mill specializing in exotic woods from around the world and rare domestics. We personally acquire and inspect each piece of log and timber obtained from forests and jungles worldwide.