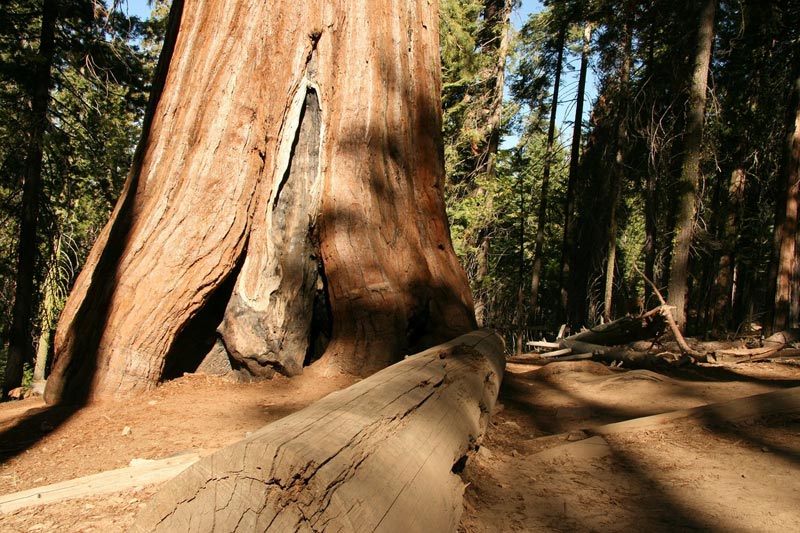 Some say beauty is in the imperfections. Woodworkers would likely agree with such a statement — just look at burl wood.
Burls grow out of the sides of trees, a distortion in their otherwise uniform growth. They can appear on trunks, branches or even on the roots.
You've probably seen a burl bumping out from the side of a tree. Its knots and texture look like a blemish. However, if you've seen furniture or other items made from these types of burl wood, you know how beautiful it can look.
And that's why you want to know what types of trees typically come with burls. Here's where to look.
1. Redwood
Some refer to redwoods as "nature's skyscrapers," and that's no exaggeration. These massive trees can grow up to 250 tall and up to 30 feet wide. It's no surprise, then, that redwoods can develop some pretty impressive burls.
2. Maple
Maple trees grow across the United States and Canada — you may even have one in your own backyard. If so, go check it out and see if yours has a burl, since so many of them develop the knots over time.
3. Walnut
Much like maples, you can find walnut trees growing proudly across the United States and into Southern Canada. Not only do they produce tasty walnuts — as the name implies — they also give us gorgeous burl wood for carpentry projects.
4. Elm
Elm has long been a favorite wood for carpenters. In olden times, the wood had a reputation for remaining splinter-free, so it was used to make wheels, coffins and other important items. Now, it's a go-to for its strength and its eye-catching burls.
5. Madrone
The twisted shape of the madrone tree is a hint that it doesn't contain any ordinary piece of wood. Instead, you're likely to find a burl on their quirky frames. Many grow in the Pacific Northwest, and some gardeners find it tough to cultivate them elsewhere.
What Are Burls Used For?
Now that you know where to find burl wood, you might be wondering, why is it so in demand?
It turns out that what looks like an imperfection on a tree can make an incredible piece of furniture. And sometimes, a burl in its natural state is all a woodworker needs to make a gorgeous, expensive item. A knotted and veiny piece of wood makes for the perfect coffee or end table, for example.
Artists also use burls as the focal point for their work. Others transform the rough wood into a one-of-a-kind decorative bowl or vase. And then, there are the more small-minded artisans who make burls into miniature items, such as watches.
Now that you're on board with burl wood — and know the trees on which they grow — it's time to invest in this natural material. You'll find a wide selection of unique burls on our website. So, check them out and start imagining the burl-based piece of your dreams.
Global Wood Source is a family owned and operated lumber yard and mill specializing in exotic woods from around the world and rare domestics. We personally acquire and inspect each piece of log and timber obtained from forests and jungles worldwide.