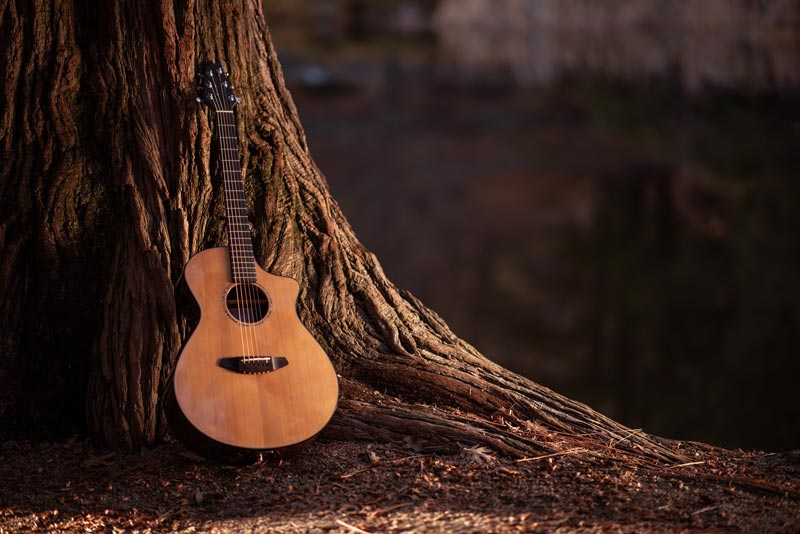 When everything can be found with the click of a button, it's nice to make something with your own two hands. You can easily scour the Internet for DIY projects that have everyday functionality. Instrument building is one such project.
Building an instrument is not as daunting as it may seem. All it requires is some patience, elbow grease, and the right kind of wood.
Check out the following useful information we've gathered on the best DIY instruments, techniques, and tips to make your life a little more musical.
Building Your Own Guitar
Guitars are one of the most popular instruments to build and it's easy to see why. Guitars are incredibly accessible, need little to no accompaniment to be enjoyed, and can be built with your own two hands.
Humans have been making guitars for hundreds of years and with the right design and wood, you can too.
The first step to making a guitar is finding the right wood. Global Wood Source recommends Maple.
This wood has been a staple in string instruments for hundreds of years.
In the early days of American life, maple sugar was a dietary necessity throughout harsh winters. Sugar production from maple trees became a chief source of domestic creation. The wood from the tree also became popular among musicians.
Not all wood creates a similar sound. Referred to as tonewood, these trees and slabs produce anywhere from rich timber to delicate tonality.
Maple saw a drop in popularity as more exotic woods took its place in jam sessions, but it has seen a revival in recent years. This revival is due in part to its accessibility from the Pacific Northwest, affordability, and sustainability.
A tonal wood, Maple is the predominant choice for acoustic guitars.
DIY Instruments for Kids
Crafts bring the whole family together. Make a new tradition this holiday season and set aside some quality time.
Instrument building is an excellent way to tap into the creativity of young minds and build something together. Not only are you making instruments, you're making memories and developing young minds.
By following directions and carefully cutting, gluing, and building, children get the first-hand experience on how certain things are made. This helps to instill hardworking qualities that will last a lifetime.
There are dozens of simple instruments that your children, siblings or even your friends can have a blast making. Using traditional wood slabs, like cypress or cedar, you can create xylophones, drums, small acoustic guitars, and much more.
Need some help getting the ideas flowing? Check out this idea guide for inspiration.
Instrument Building with Exotic Wood
Exotic wood is the perfect material for instrument building. Finding an environmentally sustainable provider , such as Global Wood Source, is important in order to get the right quality wood for your musical instrument.
Are you searching for the perfect gift for the hard-working hands in your life? Give the gift of DIY this holiday season with one of our gift certificates.
Global Wood Source is a family owned and operated lumber yard and mill specializing in exotic woods from around the world and rare domestics. We personally acquire and inspect each piece of log and timber obtained from forests and jungles worldwide.