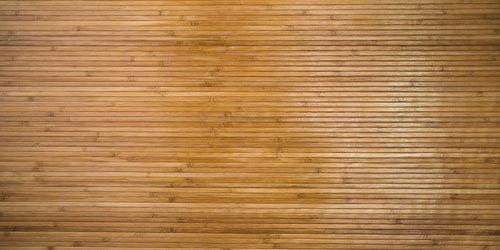 Choosing a hardwood can be an exciting process, especially when you take the time to consider all the factors necessary to find the right hardwood for your project. There are many varieties and styles to choose from that will complement your current interior designs.
Exotic wood flooring comes from many species of wood and it's really a matter of personal preference. But selecting the best wood flooring for your home also depends on the type of wear and tear your floor will endure.
Review these guidelines to ensure you make the best choice for your home.
Hardness Rating
Some of the hardest-rated species of wood on the market include red oak and maple. While some of the softer-rated species, such as pine, tend to show scratches over time, determining your selection needs to be based upon your household.
If you have kids and/or pets running about, a harder rating is considered best. Keep in mind how often you plan to perform preventative care and maintenance on your floors when choosing between harder and softer wood species.
Types of Exotic Wood Flooring
There are a variety of wood species available for hardwood flooring options. Some offer distinct grain patterns, while others are more durable and resistant to damage.
Oak, maple, and cherry are considered some of the most common species for hardwood flooring. Exotic wood flooring species range from mahogany to bamboo and many are noted for their beauty and appearance.
Width
It's always a good idea to consider the width of the planks that you'll be using for your hardwood floor. There are a few options, including narrow and wide strips, parquet squares or squares, and rectangles for a more geometric design.
Traditionally, narrow planks tend to give the illusion of space while wide planks offer a more rustic look. Parquet floors will complement more formal spaces.
Texture
Choose from textures that provide a shiny look or try something more antique looking with distressed exotic wood flooring. A distressed floor will disguise heavy use for several years, but also offer a timeworn appearance from the moment it's installed.
There are several textures to choose from along with the distressed option, including smooth, hand-scraped, and wire brushed.
Color/Stain
Selecting a color or stain for your hardwood floor is the final and perhaps most important step in your decision process.
A polyurethane finish is more traditional, but some people opt for oil finishes that soak into the wood and create a more matte finish to the floor. An oil finish helps to hide wear and tear, and they last longer! Not to mention the savings in re-staining costs, because an oil finish doesn't require as much maintenance.
Making a Decision
Determining wood type, texture, stain, and hardness ratings can be difficult and overwhelming on your own. Take your time to be sure you get exactly what you want or need.
Once you've decided on the type of hardwood that best suits your family, it's time for the install. Give us a call with your questions. We supply the highest quality wood products in the world.
We look forward to serving you!