Global Wood Source on 31st Dec 2014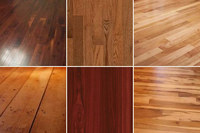 Having hardwood flooring for your house is a thing of beauty. Not only does it contribute to an exquisite aesthetic, but it also increases the overall value of your home. It truly is a very sound investment to make for a lot of homeowners and it all begins by determining what type of hardwood to get in the first place.
Color
Most homeowners start by looking through the color, or stain, of the wood that best goes with the interior decor of the rest of the house. However, it is more sound to start with the wood and let it determine the ambiance and feel of a room since it's bound to outlast any furniture and trend in housing interiors. Through the years, sanding, re-staining, and refinishing would contribute in maintaining the original color of the species of wood as well. The key concept behind choosing the colors is that darker colors lend to a more rustic and luxurious atmosphere, while lighter tones complement contemporary and minimalist styles.
Species
Woods are classified into species, and each one has their own unique grain, color, and veining. All of these contribute to the overall effect that you intend to achieve for your house. Oak, maple, and cherry are among the most popular species, but there are those that for a price can have exotic hardwoods as well.
Gloss
The 3 types of glosses include high-gloss, semi-gloss, and matte. More often than not, practical homeowners opt for semi-gloss and matte finishes because the marks don't seem as apparent and therefore can bring about a more lasting beauty.
Grade
A wood's grade also plays a role when you choose the type of wood to use. The grade pertains to the variations in a wood's natural color and patterns. There are some that are more uniform in color, while there are also types that have more pronounced differences as well. It's all up to you to know which grade to go for to get your desired effect.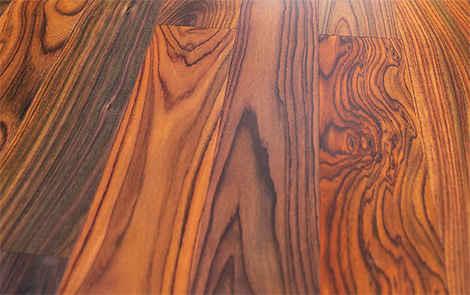 Positioning
Consider the positioning of the floors set against the shape and size of the room. Experts recommend a lengthwise installation to create a more elongated illusion of a certain area of your house. However, a diagonal positioning also creates a unique and flattering effect as well.
Width
Standard widths of wood comprise of 57 mm, 64 mm, and 83 mm, but even widths of 127 mm are becoming popular as well. Once again it all depends on the effect that you want to achieve, although your location could also be a factor. Thin boards create a longer look, while wide boards make it seem shorter. And for those living in very humid places, it's important to know which types expand under extreme heat and humidity like tight-grained woods such as maple. In this case, thinner boards are preferable.
Floor Type
There are 3 floor types and each has their own set of advantages. These types include engineered, glueless engineered, and solid. Depending on your needs, it would help to familiarize with each of these and know which one would best suit your house.
Hardwood Supplier
One thing it all boils down to once you've decided to go for hardwood flooring is the supplier/dealer. Having a reliable hardwood dealer would make the difference in knowing the best wood to get that would not only meet your budget but also your aesthetic requirements. Always choose a seller that specializes in hardwood flooring, especially if what you're looking for is on the more exotic side. They would be able to present you with a number of wood options and guide you along the way as you zero in on your choice. Having them by your side can help you in making the most well informed decision and investment for your house in the long run.
---
This information is provided by Global Wood Source. Please visit us online at https://www.globalwoodsource.com.