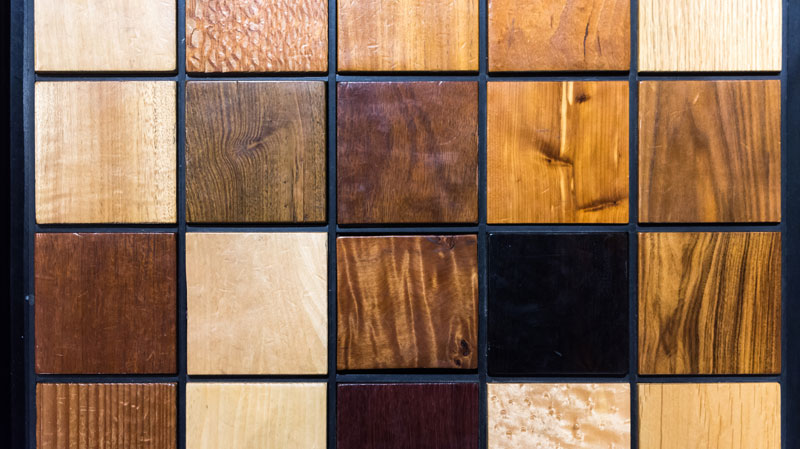 If you take a look through your local real estate listings, you might feel like something just seems to be lacking. One of these things that many people often consider a minor detail is the kind of wood that the designer used to build certain aspects of the home.
Wood choice is an important decision. Some wood is richer and more durable than others, while some wood has a nice aesthetic feel to it. Many homeowners or builders choose to play it safe and stick with oak, birch or maple.
However, there is a whole world of exotic wood out there waiting for you to discover it. Many designers prefer to work with this exotic wood for a number of reasons.
If you want a change from traditional domestic wood and are looking to take a page out of top designers' books, read on to learn the benefits of exotic wood.
Color
The first and most obvious reason that designers love working with exotic wood is the change in color. When you use a domestic wood, you will get more traditional and warm aesthetic in your floors and accents. There is nothing wrong with this, but sometimes you just want a little something more.
With exotic wood, like canary wood or camphor burl, you get a cool, striking color that you cannot match with a domestic piece of wood.
However, with exotic wood, you have to be careful of how the wood changes colors as it oxidizes and sits in light over time.
Grain
Another interesting thing about exotic wood is the variety of grain you can get. While most domestic wood has the same grain pattern in each piece, if you take a look at lacewood, red palm, snakewood, and ziricote, you can see that you can bring texture to any wood piece just by selecting a different form of lumber.
Hardness
A wood's hardness is important to consider when you are taking on any woodworking project. Domestic hardwoods are much softer than several of the more exotic options and have a lot more density.
However, industry practices lead to a durable, life-long finish in both domestic and exotic kinds of wood.
Availability
As exotic woods are, well exotic, they can be difficult to come by. Trends in your area directly impact whether or not you can get the exotic wood you want.
Many exotic hardwoods only come in specific dimensions, which can be inconvenient for certain jobs.
However, finding an exotic hardwood for your flooring project means that you will have a unique, one-of-a-kind floor.
Choose from a Selection of Exotic Wood
Just because some exotic wood might be hard to come by in your area does not mean you should not still consider it for your next woodworking project. Beautiful exotic wood can provide a gorgeous color, unique grain, and a look that everyone will envy.
To browse our selection of exotic hardwood, visit us today.
Global Wood Source is a family owned and operated lumber yard and mill specializing in exotic woods from around the world and rare domestics. We personally acquire and inspect each piece of log and timber obtained from forests and jungles worldwide.