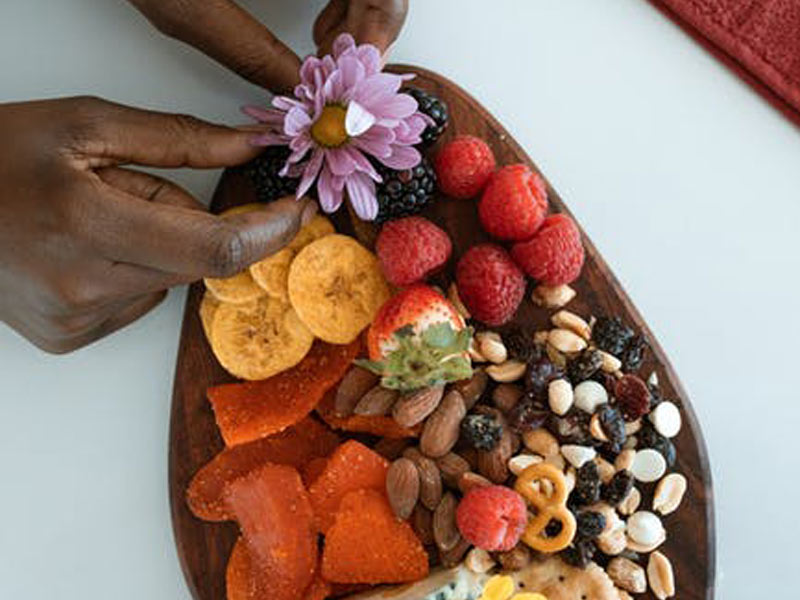 An olive wood serving board, which can double up as a cutting board, is one of the best wooden boards you can have. It is a hard, dense wood, most often harvested from sustainable orchards once the trees have come to the end of their useful fruiting life. Each piece has a unique grain, making it something of a collector's item and worth taking good care of.
We will touch on creating an olive wood board and then move on to how best to take care of it.
Creating an Olive Wood Serving Board
As suppliers of exotic wood, Global Wood Source stocks a range of olive slabs and turning blocks, as well as craft pieces that could be suitable for your serving board. Most olive wood boards are made from planed pieces laminated together. They are then planed again, sanded, and finished using carpentry power tools.
The final step in creating an olive wood serving board is to oil it with pure linseed oil. If your carpentry skills are not up to the task of crafting your board, we suggest you find an experienced professional to do the job for you.
Essential Olive Wood Care
As a hard and non-porous wood, olive wood will not absorb food odors and flavors or harbor bacteria, neither will it stain. To extend the life of this durable cutting board, you need to take care of it.
Rule Number One for cutting board care has to be that you always hand wash your board after each use on both sides with lukewarm water (and mild detergent if need be) and a lint-free cloth. The high temperature of the water in a dishwasher is liable to cause those beautiful olive wood serving boards to split or crack. Dry it immediately with a dishtowel afterward and leave it to stand on a drying rack until completely dry.
Oiling Your Board
It would be best if you oiled your board every other week, using a two-step process.
The first step is to oil your clean, dry board with food-safe or food-grademineral oil, also called liquid paraffin. Those in the know widely recommend it. It is a non-toxic, non-drying petroleum byproduct that is odorless, flavorless, and colorless, preventing water absorption.
You can apply a light film of oil evenly all over the board, either with your bare hands or with a lint-free cloth. Leave the board to stand on one edge to expose both sides to the air for about three hours.
The next step is to use a proprietary board cream containing beeswax and food-grade mineral oil (or blend it yourself) and apply it in much the same way you did the food-grade mineral oil. Leave the board to stand overnight. The following day polish your olive wood serving board in circular motions using a lint-free microfiber cloth.
With time, your board will achieve a glassy shine and be even more resistant to stains. General wood utensil care suggests that new serving boards should be seasoned in this way before first use, as should any other olive wood or hardwood utensils.
What Else?
If you want to neutralize your serving board after chopping something like garlic, which has a strong smell, you can rub lemon juice, or a little baking soda and water, on the surface of the board and then rinse and dry immediately. Aside from that, a regular oiling regime is all the care your olive wood serving board needs. And all you need are several more decades to enjoy it!
Feel free to contact our sales department by email if you have any questions or would like more information.
Global Wood Source is a family-owned and operated lumber yard and mill specializing in exotic woods from around the world and rare domestics. We personally acquire and inspect each piece of log and timber obtained from forests and jungles worldwide.