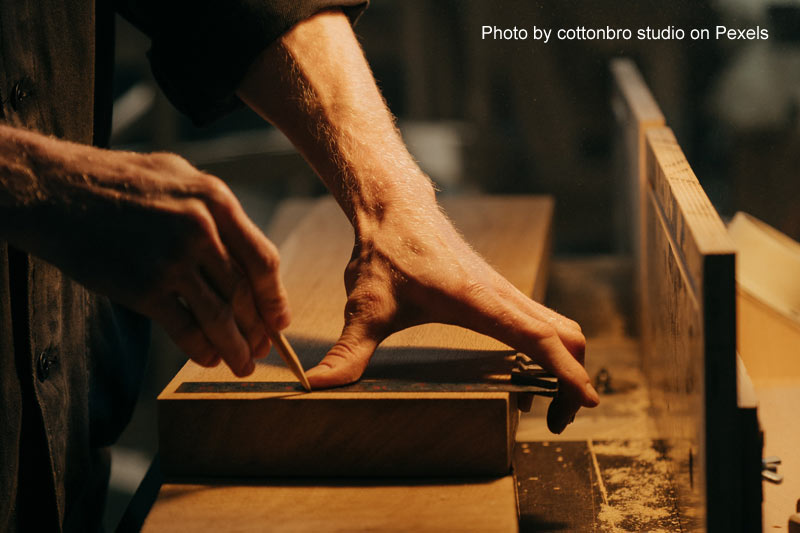 Woodworking projects utilizing exotic woods can be incredibly useful and beautiful works of art. However, before you start your next project, it is important to understand how the exotic wood will respond and what you can create with it.
Let's discuss 5 things you must consider before choosing your exotic wood materials to build your next project.
Is It Endangered?
Today, sustainability is the name of the woodworking industry. In order for all of us to be able to enjoy these woods for decades, they must be harvested sustainably. With that in mind, you should know how your exotic wood was harvested. If some wood is endangered, avoiding using it for your next project is best. To find specific information about endangered woods, you can visit the Convention on International Trade in Endangered Species (CITES) archive .
Is It Toxic?
Some of these exotic woods can be toxic, although the types of wood that have them might be surprising. Wood can be toxic to the touch or irritate when inhaled. A few kinds of wood can even be poisonous to the touch, so educating yourself before choosing an exotic wood to work with is important.
Will the Wood Be Suitable?
What type of project are you proposing? Some exotic woods naturally lend themselves to specific projects, particularly in terms of how you can finish or shape them. Not all species of wood stain nicely. You should also investigate the properties of the exotic wood, such as strength, workability, weathering, and rot resistance.
What Is Your Budget?
Different exotic woods will have various price points, so the budget can play a factor. Using exotic woods found in your region gives you a greater range of options while staying within your budget. Clever design touches, such as contrasting inlays or small elements from visually striking species, can help you create eye-catching final products within your budget.
What Is Your Skill Level?
Your woodworking skills can naturally lead you to some exotic wood choices over others. Different woods are easier to carve or finish for beginner woodworkers. With that in mind, choose an exotic wood that fits your skill level so you can still create a beautiful piece. Additionally, you need to find wood that is simple to work with, especially if you are still in the early stages of building up your tools and skills.
Every part of working with exotic wood requires time and patience. Therefore, choosing the right exotic wood to be sustainable and fit your skill level is important. Learning about the wood before you work with it can help you to avoid toxic woods or ones that are endangered.
If you are ready to dive into the world of exotic woods, our team at Global Wood Source can help you to find the right option to meet the demands of your next woodworking project. Contact us today to explore your options.
Global Wood Source is a family-owned and operated lumber yard and mill specializing in exotic woods from around the world and rare domestics. We personally acquire and inspect each piece of log and timber obtained from forests and jungles worldwide.