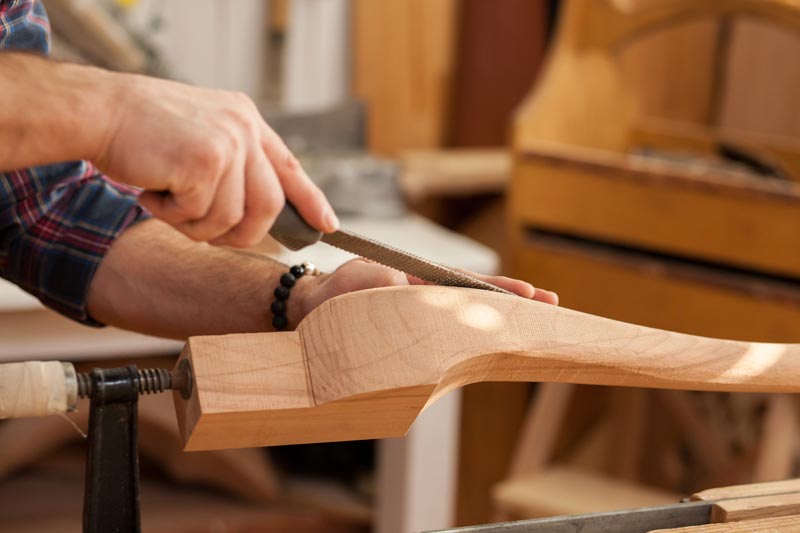 There are many reasons why people are into woodworking. It's a good hobby if you want to develop mindfulness. You must focus if you don't want to ruin the project you're working on or worse, injure yourself.
Woodworking can also be as simple or as technical as you want. You can experiment with tools, techniques, finishes, and so on. There's something for everyone, regardless of skill level.
Whatever your reason is for taking up woodworking, you can't forget about the basics. Here we'll talk about some tips on choosing the best wood for your furniture project.
1. Don't Shy Away from Softer Woods
Of course, you want the most durable wood for your furniture project. However, if you're a beginner or if you're looking to save some money, it's okay to go for softwoods, such as pine, cedar, fir, and redwood.
Also, if you're working on a workbench, for example, you can use a mix of hardwood and softwood. The base can be pine, while the tops and the vice could be maple or beech. You can choose hardwood for parts that need to be durable and go for a softer wood for those areas that won't take a beating.
2. Know the Effect of Humidity on Wood Stability
Did you know that increased humidity makes wood expand in width? You must consider this when choosing wood for a wooden door.
While it's okay to use a less stable wood for the panels, you have to go for a more stable option (i.e., wood with stable vertical grain) for the rails and stiles. Tip: It's easier to choose if you understand how wood is milled from the tree.
3. Check for Wood Defects
Just because durability is your number one priority doesn't mean you should forget wood defects, such as knots, insect holes, sapwood, and so on. When choosing wood for your furniture project, also consider how easy it's to work with.
If you don't use power tools, this is even more important. Working with hand tools is already tough. Don't make it harder on yourself by having to deal with bowed boards or wood that cups or twists.
4. Consider Exotic Woods
When used in flooring, exotic woods give off a contemporary look. Also, compared to domestic hardwoods, exotic woods are harder and denser.
If you want your furniture project to exude a modern vibe, exotic species, such as Brazilian Walnut, Australian Cypress, and Purpleheart, are good options.
5. Buy from Trusted Wood Providers
Can't find what you're looking for in your local hardware store? Try to expand your search to mills and dealers whose specialty is furniture-grade wood.
Don't forget to read online reviews and see if the store you're considering carries a wide range of products. Especially with exotic hardwoods, you want to work with a trusted supplier who can help you find the perfect piece of lumber for your special project.
Need Help with Your Furniture Project?
Contact us for help on finding the best exotic wood for your next project.
Global Wood Source is a family owned and operated lumber yard and mill specializing in exotic woods from around the world and rare domestics. We personally acquire and inspect each piece of log and timber obtained from forests and jungles worldwide.